Celebrating 30 Years of In-town Elegance
Welcome to the Alden House Bed and Breakfast! Our 1850 Federal style house, located in Historic Downtown Lititz, exemplifies in-town elegance. Whether you want a restful, romantic getaway, an comfortable inn from which to explore our Coolest Small Town or a convenient home-away-from-home to explore further afield, check out our Rooms & Amenities to see if we can meet your needs.
The Inn
The Alden House has been professionally restored with modern amenities while retaining its original charm. We have cozy, standard rooms and spacious suites, as well as the Carriage House. Each guest room has its own unique décor and appeal. All of them have private baths. To the rear of the inn, we have private parking, which leads to our peaceful garden including a patio by a small pond and fountain. There are three porches for relaxing or watching life on Main Street—parades, shoppers, dog-walkers or the occasional Amish buggy.
We provide a full, hot breakfast that includes coffee, tea and juice; fresh fruit; main dish with local meat on the side; muffins or pastry; and dessert. We try to accommodate special dietary needs with advance notice. For the convenience of our guests, snacks and hot and cold beverages are always available. Look for the Wilbur Buds in the candy dish near the front door.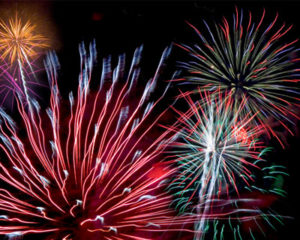 Lititz
The town was established as a Moravian community in 1756. The Lititz Moravian Congregation is still very active, their Christmas Love Feast services drawing many people. There is also Linden Hall, the oldest girls boarding and day school in the country. The Moravian cemetery has General Sutter's grave. For more history of the town, people can tour the Johannes Mueller House, the Julius Sturgis Pretzel Bakery and the Lititz Historical Foundation. There are many retail shops including Wilbur Chocolate, antique shops and specialty shops. And, Lititz Springs Park hosts many events.
A Little Further Afield:
Not too far away there is Kitchen Kettle Village, Rockvale and Tanger Outlets, Strasburg Rail Road, Sight and Sound Theatres and Middle Creek Wildlife Management Area.
A Little Further Still:
For day trips, Hershey Outlets and Hershey attractions as well as Gettysburg Battlefield are good choices.
Breakfast at the Alden House
Each guest is treated to a full breakfast each morning including
Beverages,Coffee and Fruit
Entree. Entrees might include omlettes, quiche or baked French toast.
Breakfast meats (local bacon, sausage or ham)
Breads or muffins
Dessert (an Alden House specialty). Desserts vary from cakes, to delectable puddings, to homemade Danish and breakfast cheesecake.
*We try to accommodate special dietary needs, including gluten-free items, with advance notice. For the convenience of our guests, snacks and beverages are always available-and don't miss the Wilbur Buds in the candy dish near the front door.
Parking
There is ample off-street private guest parking behind the inn in our own parking lot. Access to our parking lot is off of Juniper Street, around the block.  If you have a classic car or very long vehicle, contact the Innkeeper about using the "Innkeeper's parking spot" during your stay.  It is a little easier access and no other cars park near it.
Dining
John and Lynndell are always happy to make provide recommendations and assist in making reservations. Choose from fine dining or casual venues, everything from family-style service to ethnic specialties. Of course, advance notice helps ensure your dining preference. 
Restaurants We Enjoy:
Additional links and information:
Member Of:
Current weather for Lititz, PA.

Alden House Bed and Breakfast
John & Lynndell Eccleston, Innkeepers
e-mail: inn@aldenhouse.com
62 East Main Street
Lititz, PA  17543
717-627-3363
800-584-0753